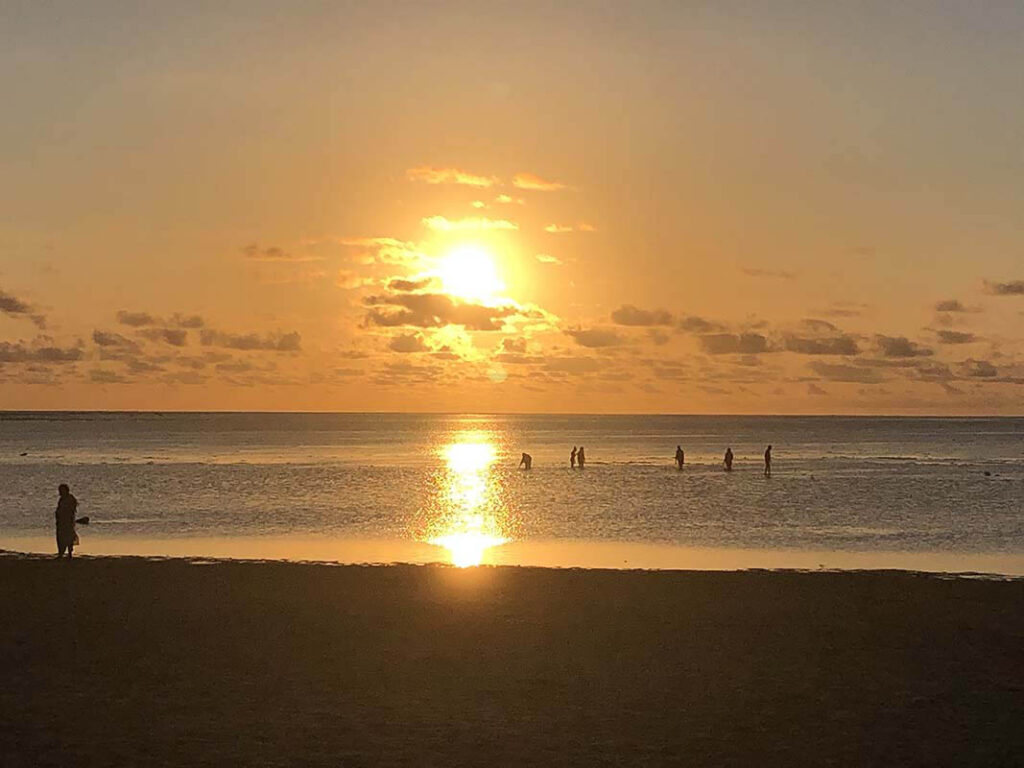 Don't think that Mauritius has nothing else to offer than ocean, white sand and coconut trees.
Of course, you should take advantage of one of its main attractions which certainly weighed in the balance when you chose your expatriation: its magnificent beaches.
You can enjoy them in local mode on the public beaches and enjoy rotis or faratas bought in one of the numerous truck-foods, in Robinson mode on a deserted and isolated cove where you will feel alone in the world or in tourist mode by spending the day or the weekend in one of the numerous luxurious hotels of the island and by taking advantage of the water activities proposed.
But your leisure time will not be limited to sunbathing on one of the island's beautiful beaches. There are so many outdoor activities to enjoy: fitness sessions or yoga on the beach, beach volleyball, paddle, kite, surfing …. and of course catamaran trips to discover the small islands that will make you think you are on holiday and not a resident.
Mauritius is not only about beaches, there are many walks to do alone, in a group or with a guide. There are also mountains to climb: Le Pouce, Le Morne… with incredible views as a reward.
For those who are not very natural, there is a profusion of shopping centres and boutiques in the commercial towns, which makes for a very pleasant time. The very cosmopolitan gastronomy is also one of the attractions of the island to be discovered: Chinese, Creole, Indian, fusion, there is something for all tastes and for all budgets. There are many other things to do and activities to enjoy: horse riding, team sports in clubs, parachute jumping, flying over the island in a seaplane, swimming with dolphins, diving, deep sea fishing, road trips to discover picturesque villages… We will share our experiences and discoveries with you in this section and we would like you to share yours with us. We will also keep you informed of upcoming events. Translated with www.DeepL.com/Translator (free version)
Share this article with your friends