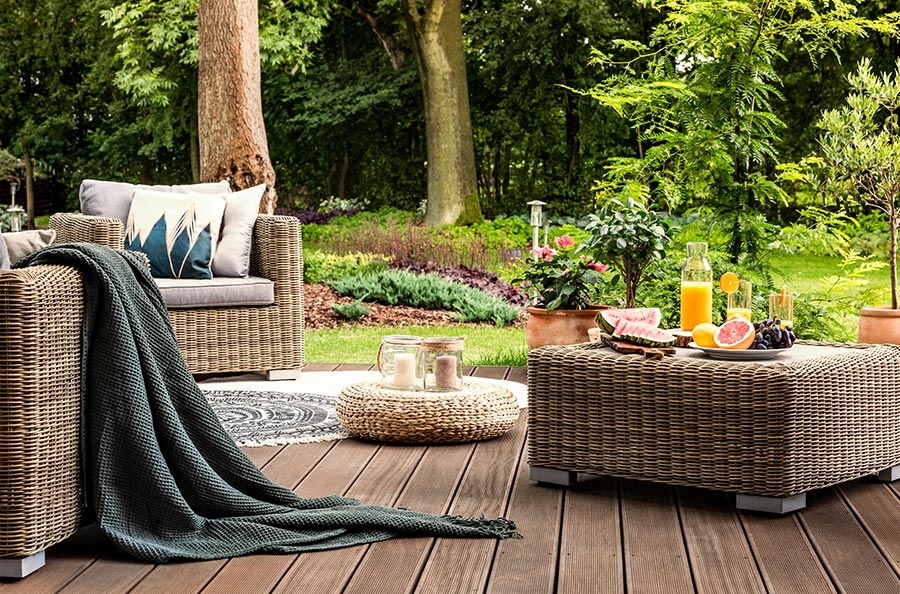 Rattan, a material that was already used in ancient times, had its moment of glory in the 1960s and 70s before being considered kitsch and out of fashion. It is now making a comeback in decoration because it corresponds to current trends, the return of natural materials and the desire for simplicity, softness and authenticity.
Rattan, originally from South-East Asia, is a liana that grows around tropical trees and cutting it helps the tree to breathe. It regenerates itself every 7 to 8 years, so there is no deforestation, which is perfectly in line with sustainable development requirements. Rattan is light, soft, easy to handle, flexible and robust. When steamed, it bends easily and offers a wide range of shapes, allowing it to be worked and adapted to the creations for which it is intended.
The name rattan comes from the deformation of the Malay word rotang, which designates a species of palm tree, and a distinction must be made between rattan, which is a solid stem with a regular diameter, bamboo, which is a hollow, gnarled cylinder, and wicker, which is a willow stem.
There are different types of rattan, including Tohiti, Sampit, Malacca, which is light in colour, and Manila, which is brown. The latter two, because of their solidity and robustness, are used for the manufacture of seat frames or for furniture.
To last over time, rattan needs to be maintained, especially if it is outdoors. After a good dusting, it must be regularly nourished with an emulsion based on linseed oil (5 volumes) and turpentine (1 volume).
Rattan has evolved over time and is now resolutely trendy in interior decoration, it becomes design and blends with all styles, from vintage to Scandinavian through bohemian-chic. It brings a natural and zen spirit to all the rooms in the house as well as to the exterior.
In a bedroom, as a headboard, it will bring a bohemian and soothing atmosphere and as a bench at the end of the bed, a decorative vintage touch.
In a kitchen, rattan chairs with metal legs will give the room an industrial feel.
A towel rack, in the form of a rattan ladder, and laundry baskets will find their place in a minimalist and natural bathroom.
In an entrance hall, several rattan mirrors placed on a wall will give depth to the room and, judiciously placed, will reflect natural light. The Soleil rattan mirror, an emblematic piece from the 1950s, has now become a collector's item that is rare in second-hand shops, but many interior design brands have reissued it and it is seductive because of its vintage feel.
Rattan sofas are equally at home indoors and outdoors. The Cyrillus armchair or the Emmanuelle armchair made famous by the film of the same name are among the iconic pieces of living room seating. Rattan baskets of various shapes and sizes grouped together will give living rooms a country-chic feel.
Wicker hanging lamps, whether indoors or outdoors, will diffuse a soft light with a relaxing natural feel.
Rattan goes very well with natural materials such as linen and with light colours such as beige, grey and taupe. The mistake to avoid is the accumulation of rattan objects in the same room. Too much rattan kills rattan.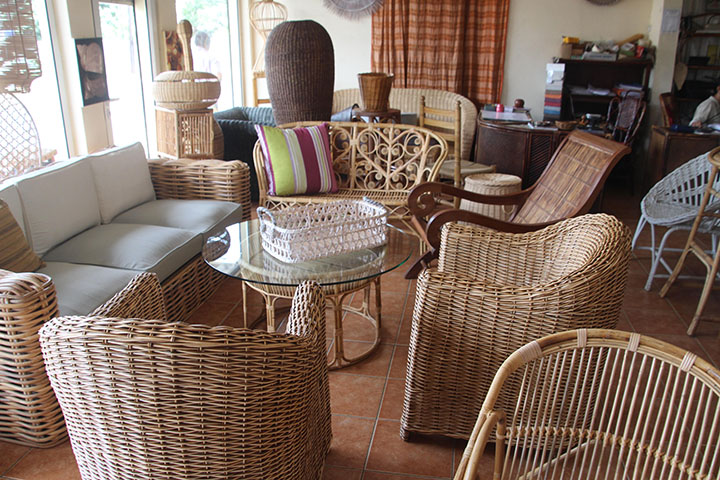 Share this article with your friends